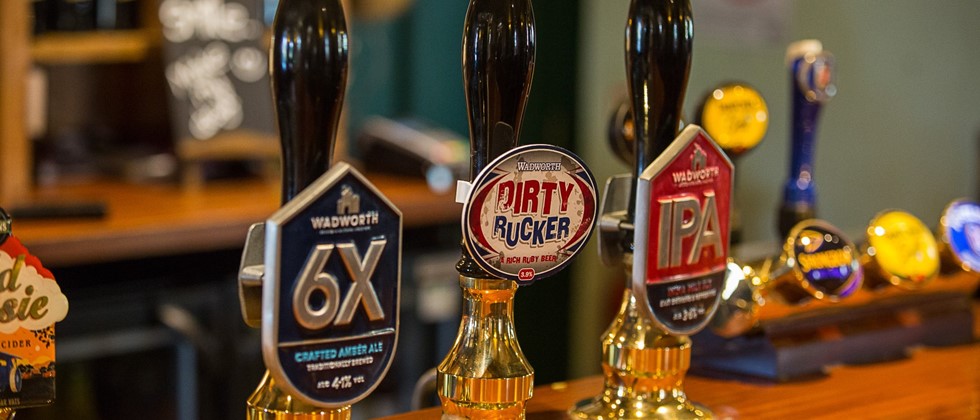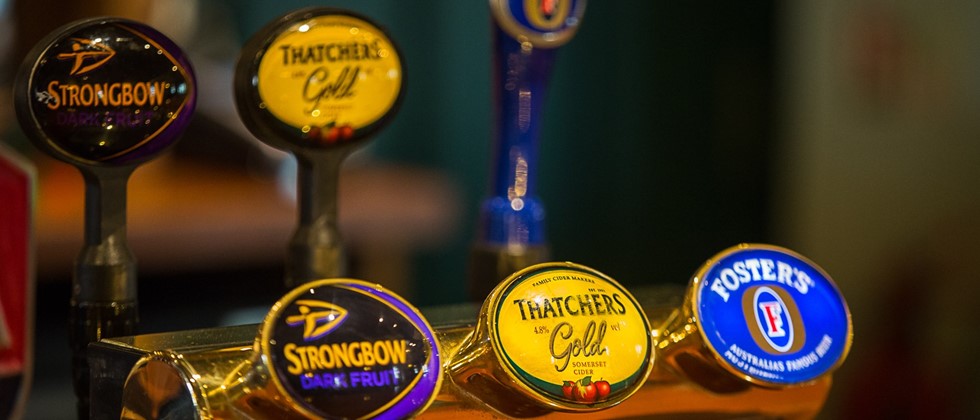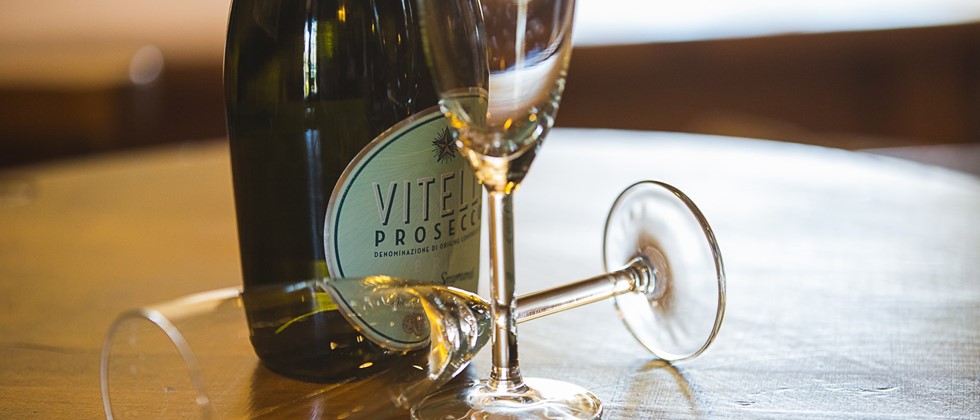 Drinks
Beer
6X
, Wadworth Brewery
(4.1%)
6X is our iconic ale, brewed for over 90 years with a national following of drinkers always seeking it out; it's a beacon on the bar for many ale drinkers. 6X is the classic premium ale that has made Wadworth famous.
Beer
Birra Moretti
, Heineken
(4.6%)
Birra Moretti is a quality beer made in the traditional way. It is the result of a production process that has remained almost unchanged since 1859.
Beer
Foster's
, Heineken
(4.0%)
A pleasant, fruity, lighter-styled quaffing lager
Beer
Guinness Draught
, Guinness
(4.1%)
Guinness is an Irish dry stout that originated in the brewery of Arthur Guinness at St. James's Gate, Dublin. Guinness is one of the most successful beer brands worldwide.
Beer
Henry's IPA
, Wadworth Brewery
(3.6%)
The main staple session ale, our IPA is an easy drinking all-round ale and is ideal for any pub's session drinkers. It is light copper coloured with delicate malt aromas, cereal notes and a lingering finish.
Beer
San Miguel
, San Miguel Brewery Inc.
(5.0%)
The unique recipe and San Miguel yeast come together to deliver a refreshing, full bodied beer with a great taste. San Miguel is a pilsner style lager, inspired by the Spanish way of life.
Cider
Strongbow Dark Fruit
, Heineken
(4.0%)
Crisp apple cider combined with a refreshing blend of Dark Fruit, delivering Strongbow's signature cut-through refreshment.
Cider
Thatchers Gold Cider
, Thatchers Cider
(4.8%)
Thatchers Gold tastes as good as it looks. Using the best of our traditional approach and modern techniques for a refreshing cider with a smooth appley taste and a bright sparkle.